TOTAL CLEAN TECHNOLOGIES
PROJECT OF THE MONTH
JULY 2000
I.S. Robotics in Somerville, Ma. had some smoke and fume problems in their
R & D lab. Some of the fumes in their process were too tough to
treat and re-circulate to the workspace. Total Clean Technologies
recommended the DUALDRAW TB3048 with a 3000 CFM Upgrade and a 95%
ASHRAE filtration package. 95% of all the contaminants down to 0.3 microns
are removed from the process air stream and the remaining fumes are
exhausted from the building.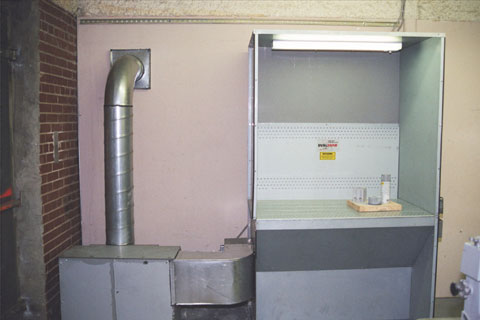 TB3048 With Side Filtration System - Exhaust Vented to Outside