HANNAH ENGINEERING - DANVERS, MA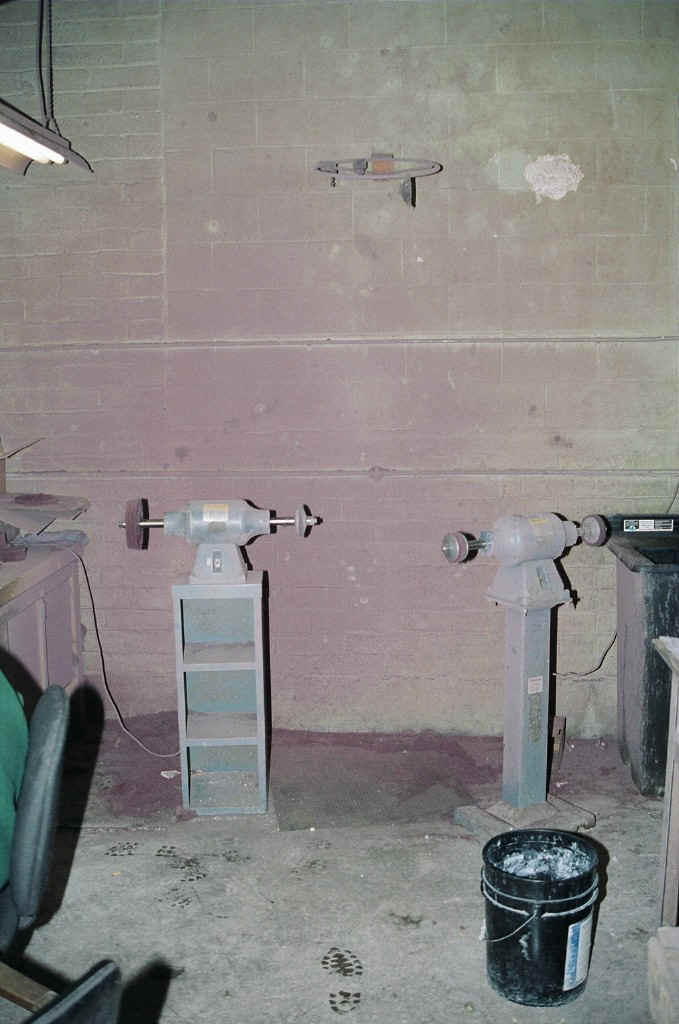 Pictured here is the rouge polishing wheel at
Hannah Engineering in Danvers, Ma. Notice all the
contaminant from the polishing wheel on the walls and floor.
They used to call this area of the shop "The Red Room"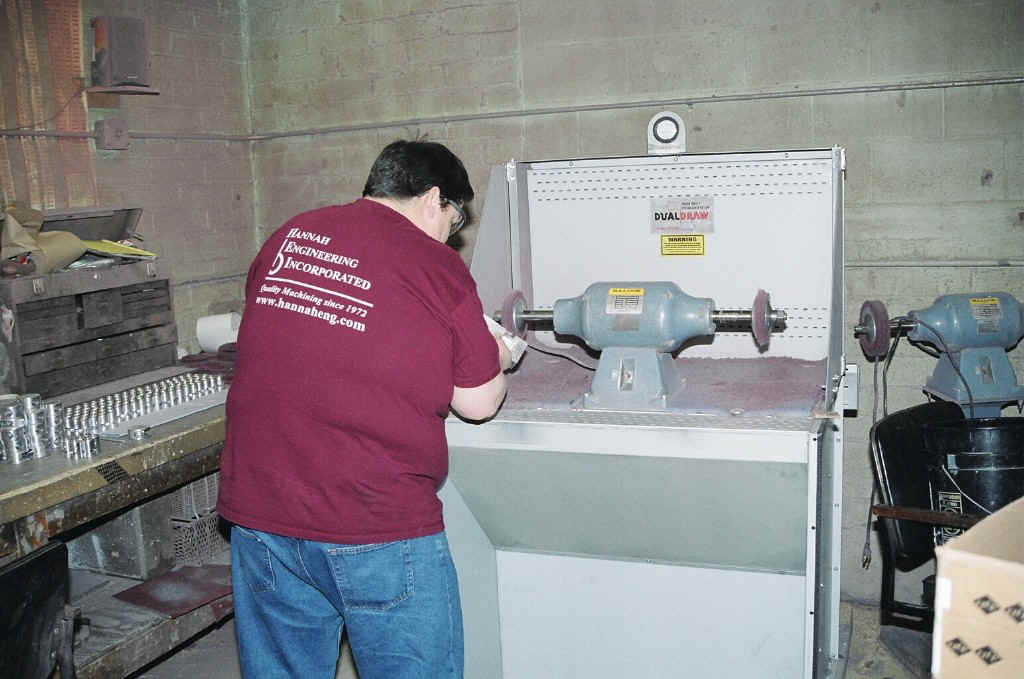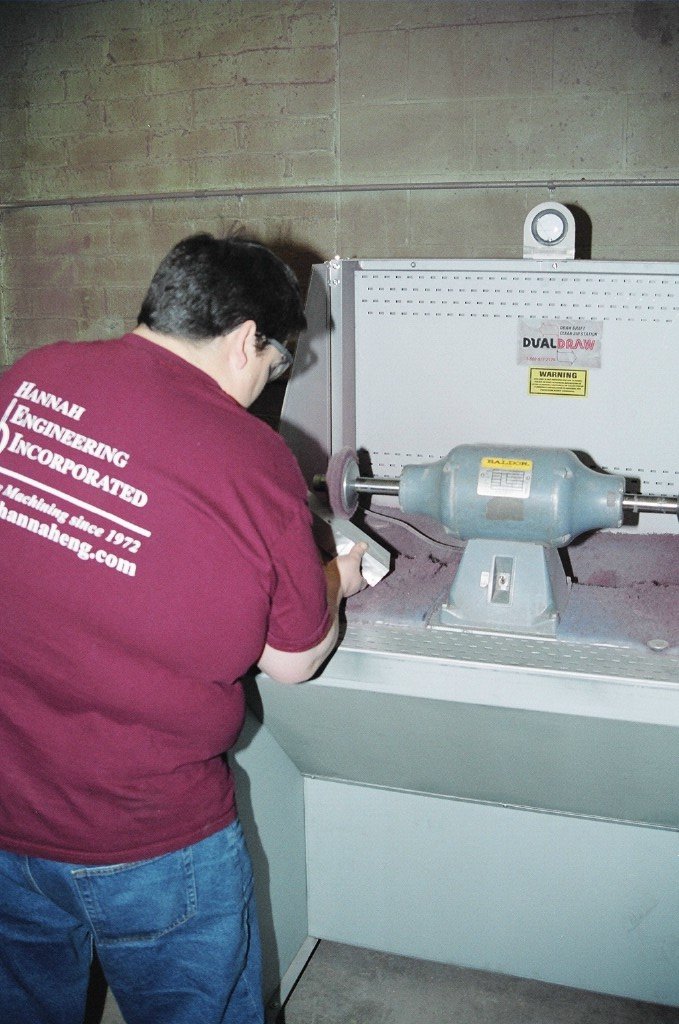 Here Mr. Ed Cormier, shop foreman, demonstrates how the new
DUALDRAW BG3036 Downdraft Table captures virtually all of the
contaminant from the polishing process. They utilize inexpensive
rollmedia on the table surface to prolong the pre-filter life in the
self-contained filtration system." I like the fact that the unit is
pre-wired for 110V plug-in power and is very quiet" Continues Ed,
"We are very happy with the systems performance"