TOTAL CLEAN TECHNOLOGIES
PROJECT OF THE MONTH
MAY 2001

COMDEL INC.
GLOUCHESTER, MA
Comdel uses acetylene torches to solder componants on to the
copper heat sinks installed in their voltage regulators. There
is lead in the solder so a HEPA Filter was installed into the
filter system. The face velocity is ample to remove the
solder fume, but not so strong that it affects the soldering
process.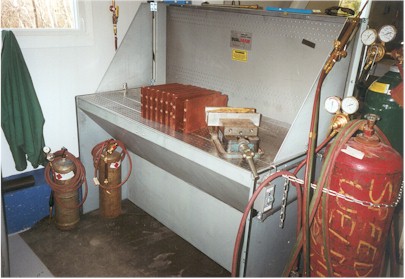 Comdel uses this Dualdraw BG3048 with the dust bag to collect
the de-burring dusts when they grind the welds on each
component.