TOTAL CLEAN TECHNOLOGIES
PROJECT OF THE MONTH
JULY 2001

CHESTERTON CORP.
GROVELAND, MA


Chesterton Corp. had a steel grinding dust problem from their
pedestal grinders which needed to be fixed. They also had
very little space and could not use a standard Downdraft Table.
The perfect answer was the DUALDRAW model TT500 table top
downdraft system with the SAF1200 (stand alone filter) filtration
package.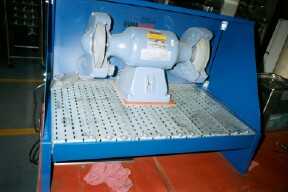 "We mounted the Baldor grinder right onto the downdraft table
surface." According to Bill Tisdale, Senior Engineer at Chesterton.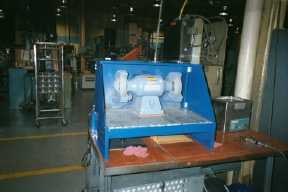 " The unit captures over 95% of the grinding dust, it is very quiet
and came pre-wired for 110V plug in power"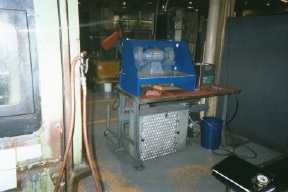 The TT500 system offered an immediate and inexpensive way to
to solve our problem within our budgetary boundaries.